Kingfield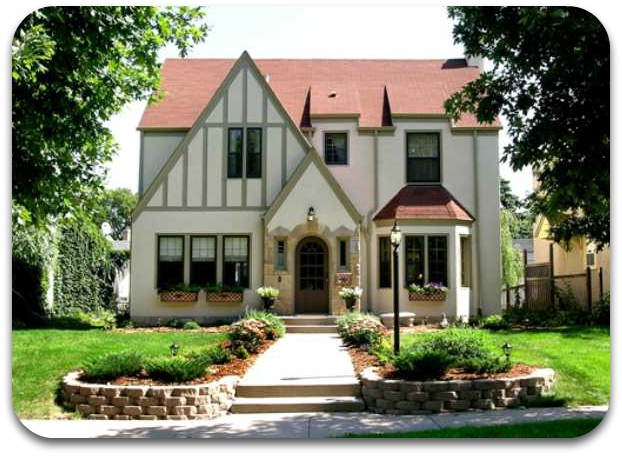 Minneapolis, MN 55419
Price Range: $80,000 – $600,000
Square Footage: 619 – 3,054 sqft
Discover Community Spirit in Kingfield
Once nothing more than a quiet stretch of farmland, Kingfield (alternately known as King Field) is today a thriving blend of beautiful historic homes and unique small businesses. This charming neighborhood is located in Southwest Minneapolis just west of I-35 and a few short blocks east of Lake Harriet and Bde Maka Ska. Kingfield comprises mostly of tree-lined streets and a wide variety of homes, but there are several commercial areas within the neighborhood as well, particularly along Nicollet Avenue.
If you're looking for a friendly community that perfectly blends residential living with the convenience of the city, then Kingfield might be just the spot you seek.
Find Homes for Sale in Kingfield
Thinking of Selling Your Home?
If you're thinking about selling your home in Kingfield, you'll need a trusted expert that knows the ins and outs of the area. That's where we come in! The David Azbill Group has a proven track record of selling homes near Minneapolis quickly and for the best possible price. Give us a call or check out our quick links below when you're ready to start your selling journey.
---
Features We Love
World-class dining
Kingfield is known not just for its quaint historic homes and its friendly neighborhood vibe, but also for its utterly amazing global culinary scene. Start the day with a fresh pastry at Sun Street Breads or a hot beverage at Royal Grounds. If you're in search of comfort food, Revival is your go-to. Looking for something a little more out of the ordinary? Find Filipino flavors at Apoy or Latin American fare at Victor's 1959 Cafe.
There's always something happening
From neighborhood events to game nights at Tower Games to live music at local restaurants, there's always something going on in Kingfield. The neighborhood association hosts a number of events throughout the year, like Nicollete Open Streets, Empty Bowls, the Kingfield Garden Tour, the Kingfield Rummage Sale… and many more. Kingfield even has its own Farmers Market.
Quick Facts
Homes
Wide variety of homes, townhomes & condos
Both historic and brand-new homes
Historic homes have been updated yet preserved
Neighborhood
Several schools, including Washburn Senior High School
Planned community events & activities
Active neighborhood association
There's Even More to Love!
Shopping & dining
Kingfield is a largely residential community, but it does have a few dozen businesses within its boundaries. The corner of Grand Avenue and West 38th Street is home to a small collection of boutiques and restaurants, and much of Nicollet Avenue, particularly near West 38th Street and East 43rd Street, features restaurants and other small businesses.
Parks & recreation
Spend some time outside at Rev. Dr. Martin Luther King Park, which sits on the eastern edge of the neighborhood and along I-35. The park boasts quite a number of recreational amenities, including ball fields and courts, picnic areas, playgrounds, a wading pool, a walking path, and a Little Free Library.
Commuting
Kingfield is located right along Interstate 35, so commuting into the city is fairly easy. In fact, Downtown Minneapolis is only about 10 minutes on the highway, or 15 along surface roads. It's also served by Metro Transit bus routes 11 and 18.
---
Make Your Move Today
There's a reason Kingfield is one of the top neighborhoods in the Minneapolis area—the homes, amenities, and location simply can't be beat! And if you're ready to make a move, the David Azbill Group is here to help.
Contact our team today for more information about this fantastic community. We can help you schedule a showing, send you the latest listings, or even help you sell your current home! 
Searching for a Home in Kingfield?